To get started, you simply unpack the Mobile Companion box, lay the items on a table, and follow the steps below:
Assemble the power cord, plug, and charging station. Place the charger on a flat surface in a convenient area, such as an entryway table, or bedside table, for easy charging.

Then, insert the plug into a nearby outlet. Ensure the cord doesn't feel loose and is inserted fully into the port on the back of the charger.

Do not plug into an outlet controlled by a wall switch, as it could cause power interruptions.

Dock your Mobile Companion on the charging station, so the help button is facing forward, allowing the gold contacts to connect.

The Mobile Companion should fit snugly inside the charging station and automatically power on, as confirmed by the red indicator light, device vibration, chime, and voice prompt "

Charging

."

If your device does not begin charging, remove it from the charger and reinsert it, pressing firmly to ensure a good connection.

Allow the Mobile Companion battery 2-3 hours to fully charge before your first use, then charge daily for best performance.

The red indicator light will stop pulsing and turn off when the device battery is full.

Once charged, the device is ready to use! Attach an accessory, such as the included lanyard, so that the Mobile Companion is close by when you need it.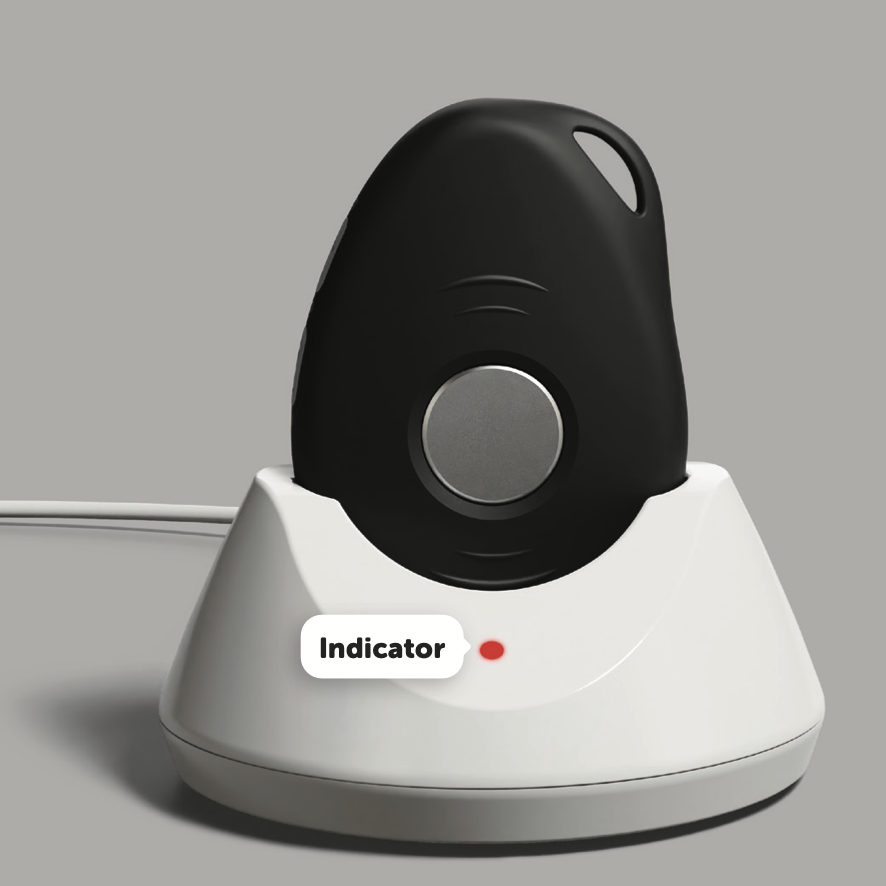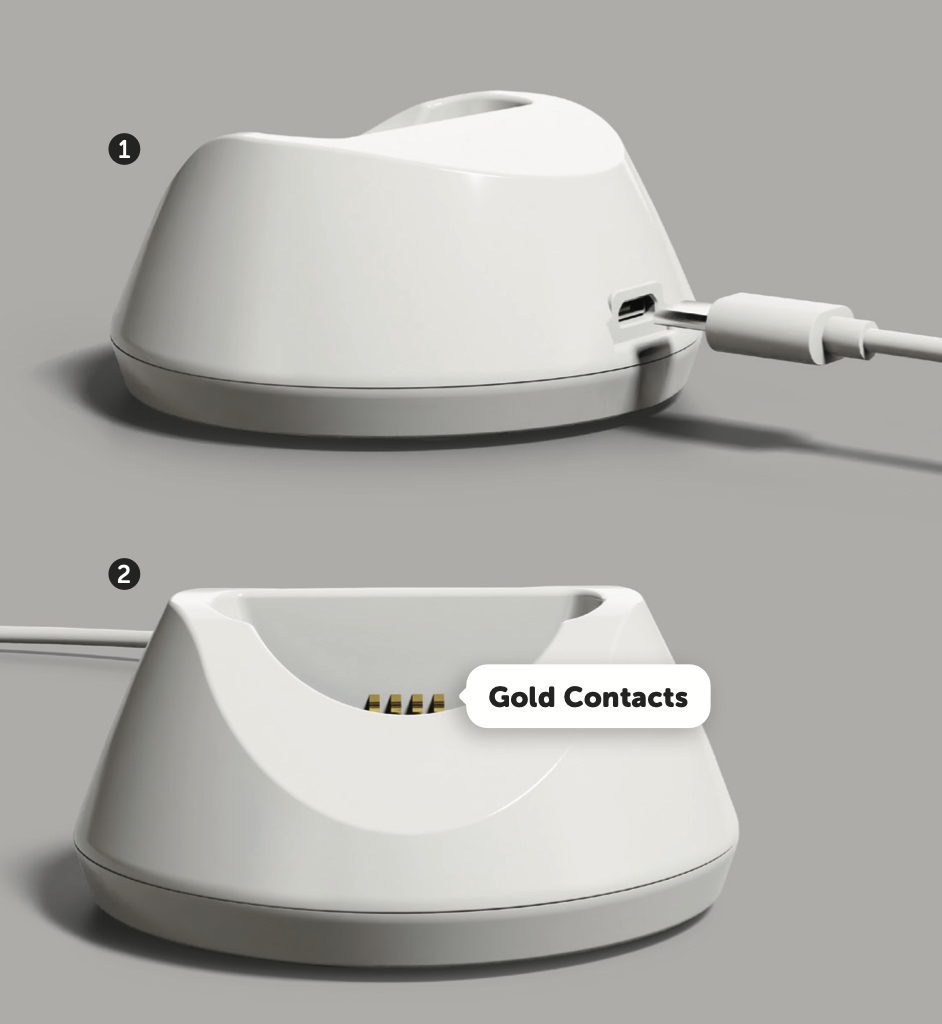 You can also now download and open the Aloe Care Health mobile application and login if you're the caregiver.
Sometimes setup can be tricky. Reach out if you're experiencing difficulties or have product-related questions. Our customer support team is happy to help.
1-888-ALOECARE (1-888-256-3227)